Charity builds tiny homes for homeless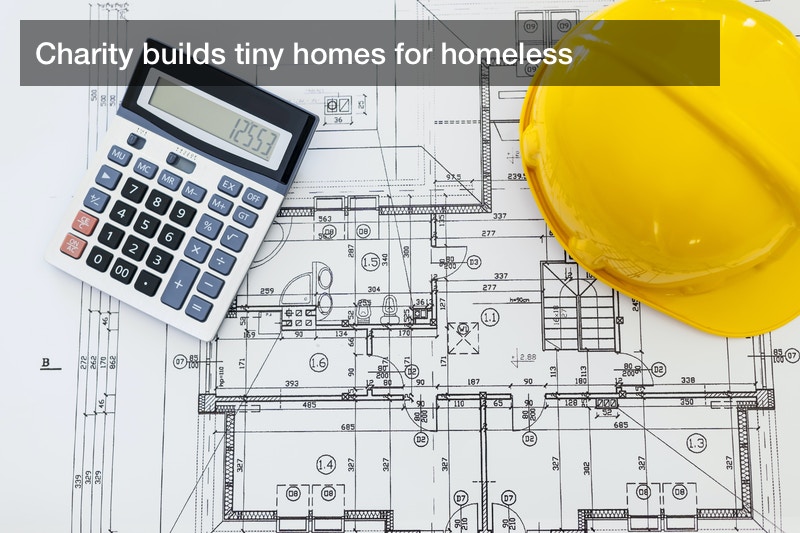 https://www.youtube.com/watch?v=jnFvZLZ2Gs8
In 2017, a video on Fox News 5 reported on an organization that built tiny homes for families. They built a tiny home in Brookhaven Georgia in only a weekend. The organization was founded in Atlanta Georgia in 2016. The founder saw a need for this organization. They help build tiny homes for the homeless, help poor families in the US, and help the poor in third world countries. This nonprofit organization strives to help the most vulnerable people in the world using innovative techniques. One of the materials used for the home was industrial floor tiles. An industrial floor tile is very durable, and lasts many years, and is easy to clean.
The founder of the organization Monique James is a co-owner of a supply chain transportation company. She spent many years volunteering her time to non-profit organizations. She has worked at the American Greeting Corporation as Community Affairs Officer. In 1991, she went back to Cincinnati where she started a company that developed urban community participation and helped with minority interests in corporations.
The tiny home built by Don't Count Me Out in Brook Haven was selected to be built in Blackburn Park as part of the Thanksgiving Tiny Home Quick Build Program. They built the entire home in one weekend from November 17-19. The home was built by volunteers and stayed on display for one week. It was given to a participant of the DCMO Empowerment Survival Retreat. This program was due to a municipal court judge named Terrine Gundy who approved the Bailout Release Program.
This program releases people from jail without bail for low-level crimes like jaywalking or driving without a license. It is a program that the organization Don't Count Me Out started. Its goal is to get the poor and homeless out of jail when they cannot afford to pay for minor violations. They have bailed out clients that were arrested and fined for spitting on the sidewalk, pan handling, and drinking in front of a package store. The men ranged from ages 20 to 60 and were homeless. Their fines ranged between 150 to 2,700 dollars. The program bails out clients and makes sure they have a place to live and are returned to their families.
The organization has set up mentoring with churches and non-profit organizations that help families with personal development and job placement. The organization has another program called Kaleidoscope that helps parents with job placement and training for personal development. This program provides training in physical, mental, social, and spiritual well-being. The program is geared toward breaking the cycle of poverty that often leads to homelessness and lack of employment.
Another program The Lollipop Initiative is another program that helps individuals that are part of high control groups in religions or cults or in abusive family relationships. Mattie R. James the originator of the program dedicated her life to helping others after being in a high control religion and recovering. The program helps individuals in a cult and abusive families with physical and sexual abuse issues. They offer individual counseling and service to help them to start over.
Don't Count Me Out is seeking volunteers or donations to help with their programs. Inquire on their website or call 678-262-6844 for more information. They are located at 1007 Green Street, Southeast, Conyers GA.