What Questions Should You Ask When Hiring a Tree Removal Company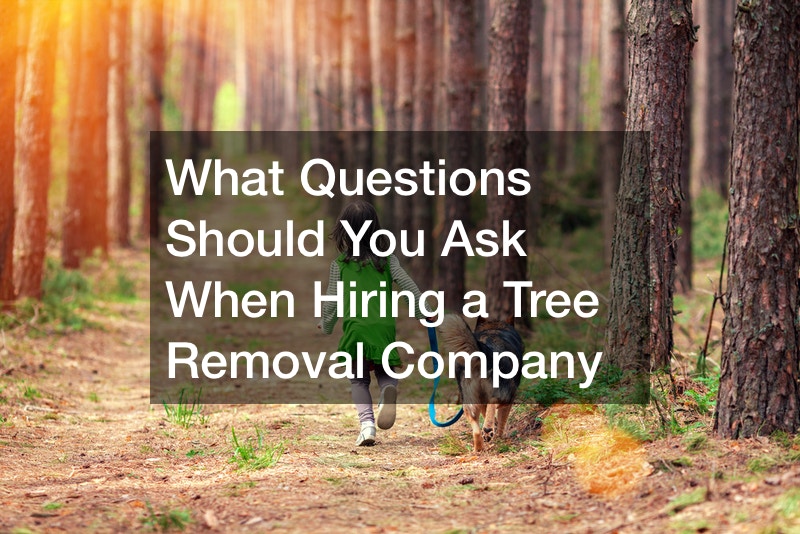 When you know beyond a shadow of a doubt that a tree needs to be removed, it's a stressful time. A falling tree can do a great amount of damage or cause injuries. However, you do not want to hire the first tree removal company you come across. Compare a few before selecting.
The popular YouTube channel David's Tutorials lists what questions to ask a prospective tree removal service.
The first question to ask is if they have insurance. Cutting down trees is a dangerous business. You want to be protected in case someone gets hurt on your property. Having insurance means that the owner of the tree removal company is willing to invest in the business. This is not a company that you will not be able to contact should anything go wrong.
The second question to ask is if the company has any references. Call the references and ask if they were happy with the company. If possible, go to the company's current job site. This will let you see if their equipment is working and if the company leaves a huge mess.
Another question to ask is if they would give you a written estimate that lists out everything the tree removal service plans to do, when they expect to start and when they expect to finish. Never accept a verbal agreement.