Where Should You Put Spray Foam Attic Insulation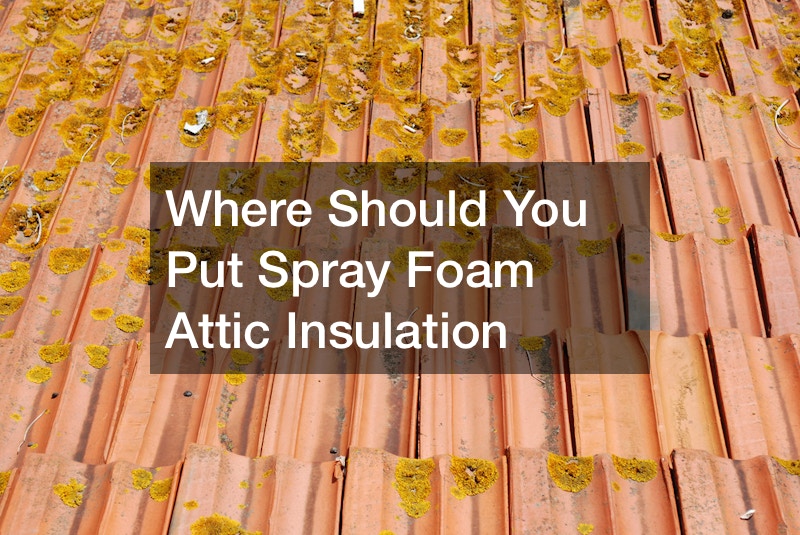 When it comes to spray foam attic insulation, proper placement is crucial for maximizing its effectiveness and achieving optimal energy efficiency in your home. Here are some key considerations for where to put spray foam attic insulation:
The attic floor is the primary location for installing spray foam insulation. Applying the foam insulation to the floor creates a thermal barrier that prevents heat transfer between the living spaces below and the attic above.
This helps to maintain a more consistent and comfortable indoor temperature throughout the year.
This method helps to keep the attic space cooler by reducing the radiant heat gain from the sun. It can also be applied to the roof deck's underside in certain cases. Still, consult with a professional to ensure proper ventilation and moisture management when using this approach.
Insulating air ducts and sealing any gaps or penetrations in the attic is crucial for preventing air leaks and maintaining the efficiency of your HVAC system.
Paying attention to the eaves and soffits is essential for preventing air leaks and maintaining the integrity of your insulation. By properly insulating and sealing these areas with spray foam, you can prevent drafts and the infiltration of outdoor air, enhancing the overall insulation performance of your attic.
You must work with a professional insulation contractor or spray foam installer to determine the best placement strategy for your specific attic and insulation needs.

.