What Are the Pros and Cons of Hydroseeding?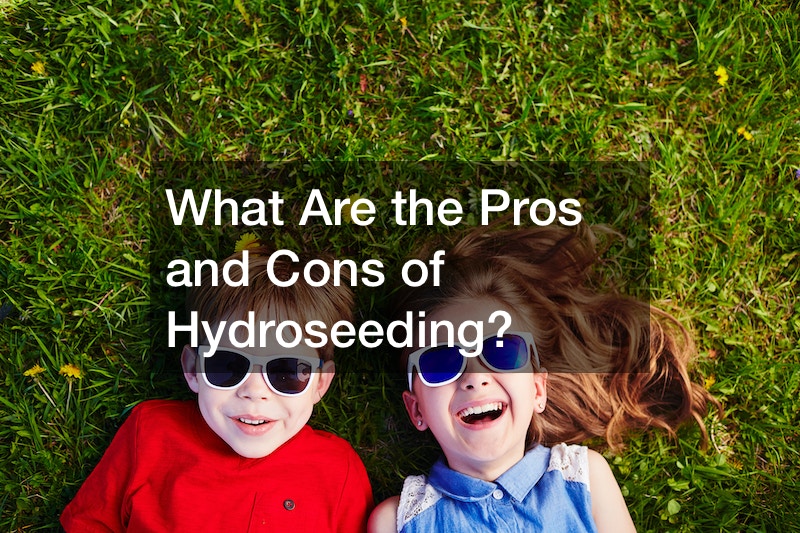 The installation of sod seems to be a quick fix for the bare lawn. Grass seems to be difficult to grow and laying patches of grass to root into place seems much quicker than anything else. As the video shows, that is not always the case.
Hydroseeding is an alternative route to take that can greatly enhance an area. Done by professionals, hydroseeding provides the base layer for a healthy lawn, which would save the individual around 75% compared to the cost of laying sod.
Hydroseeding does take patience, as the effects of hydroseeding don't take root until several weeks later when the grass begins to grow. In order for it to root and grow to its healthy potential, it takes dedication to water the lawn as it requires more vigilance. However, this is well worth it in order to get a healthy lawn from hydroseeding. There are no DIY methods to do this, but that also means one can rely on the expertise of professionals. This also means that there are fewer possibilities for a major mistake or any delays to occur.
.