Find a Reliable Roofing Company by Asking These Important Questions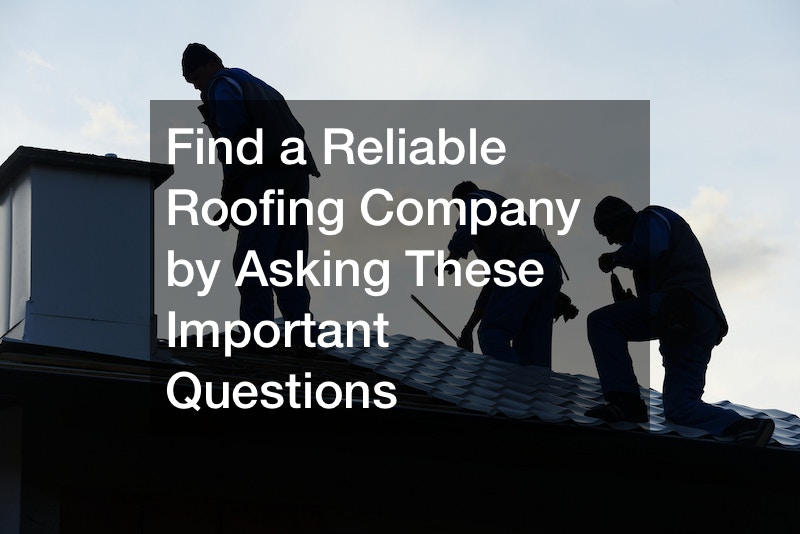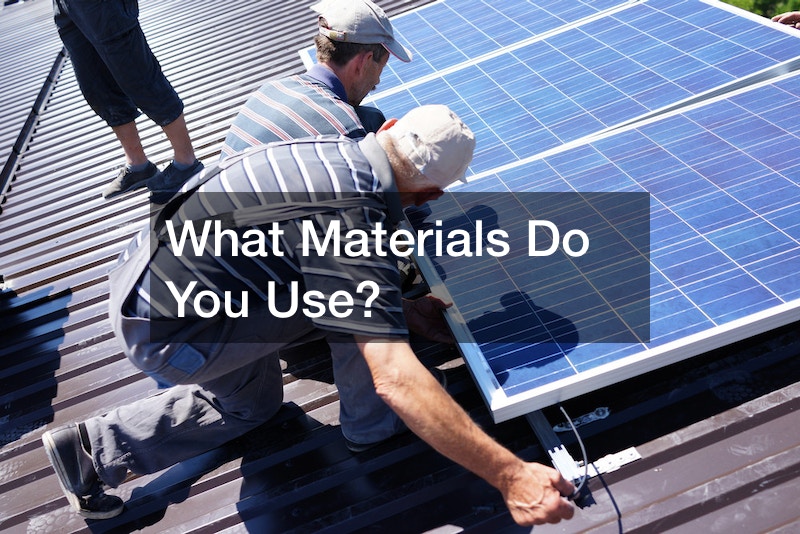 When it is time to get a new roof, or even just roof repairs, you want a company you can trust. Finding a reliable and reputable company may seem like a challenge, but it doesn't have to be as bad as you think. Roof repairs are already stressful because they are expensive and a necessity. No one wants to find themselves with leaks in their house. This guide has compiled a list of questions to ask roofing company technicians before you make a selection.
Are You Insured?
One of the top questions to ask roofing company owners is if they are insured. Any roofing service company that you consider must be insured. There are a couple of different types of insurance that you want any roofing company to have. First, they should have both liability insurance and worker's compensation insurance. If any of the employees are hurt while working on your roof, worker's compensation insurance can protect you and the injured person. This type of insurance can cover hospital bills and the loss of income due to the injury.
Liability insurance protects you and your home from any damage. This damage could occur because of negligence or an accident. This could be something the contractor actively did, or it could have occurred as a result of some action taken by the contractor. Either way, this insurance covers you. It would help if you asked to see proof of a contractor's insurance coverage. If they are difficult or unwilling to provide proof, this is a sign you should look for a different company.
Are You Licensed?
When considering the questions to ask roofing company employees, licensing is essential. Anytime you have any type of contractor work on your home, you want to ensure they are licensed. This gives you the assurance that they are a legitimate business. When they are licensed, it means that the business is registered with the state as a business. The roofing company should also have a tax identification number, business address, business number, and perhaps a website and email address.
A business license indicates they are serious about their work and follow the current regulations and requirements. A licensed roofer understands there are many things to know about roofing. These items include installation, maintenance, repairs, and permits. Be aware that not every state requires roofers to have licenses or insurance. Since it is in your best interest, you should select a contractor that does. Most importantly, when you select a licensed roofer, you gain peace of mind that you have a reliable and knowledgeable contractor.
How Much Experience Do You Have?
When you are thinking about what questions to ask roofing company employees, do not forget to find out about their experience. You also want to know how long they have been in business. With most repairs for your home, you would not hire someone that has only been in business for a short time. You want the same with a roofing company. You want one with a reputable track record and a reputation for high-quality work. Most of us have heard stories about contractors disappearing after completing only half the work or creating more damage than was originally there. This is not the type of contractor that you want to hire.
When looking at your roof installation options, put them in order by years of experience. This way, you can look at those that have the most experience first. They are typically the ones that will put you in a position for the greatest success. Roofing is hard and dangerous work. You want to ensure that the company you select has completed jobs similar to yours. When a roofing company has been in business for many years, it shows they know what they are doing and have happy customers. It also proves that they know how to run a business. This is important because they will be organized, dependable, and stick to their schedule. There are fewer surprises with a company that has withstood the test of time.
Are You Local to the Area?
When thinking about all the questions to ask roofing company employees, consider finding out if they are local to your area. While this may seem silly, there are many reasons why you want a local roofing company. First, if there is a problem, you want someone to get to you quickly to make the necessary roof repairs. When you find roofers that are local, you will see they tend to have a sense of community, especially when they live in the same area where they work. When they have this tie, they begin to think of the customers more like family and friends and often go the extra mile to ensure satisfaction.
Another important consideration is when a roofer is local to the area, they have a better understanding of the climate, weather, and the various quirks of an area. If your particular community requires permits and approvals, someone local is more familiar with the process and can help you navigate it. As a result, they are more likely to take the proper steps to avoid fines. This can also help later on when you sell your house. If you don't follow the proper steps during the repair or installation process, you could face major problems when you sell.
What Services Do You Offer?
When deciding which questions to ask roofing company employees when looking for a dependable roofing company, you want to find one that offers the services you need. The best way to do this is to ask what roof replacement services they offer. It may seem that all companies offer the same services, but they don't. Some companies do not offer repairs because they feel they are a waste of time. They can make more money in less time with a total replacement. You may believe that your roof just needs some replacement work. If all they do is replacements, they won't be able to help you and may push a roof replacement. Often, it is more affordable to have a complete replacement because the contractor can buy material in bulk. In addition, it is often easier for the contractor to replace the roof than patch it. You want a contractor that is always going to meet your needs and not convince you to do something else.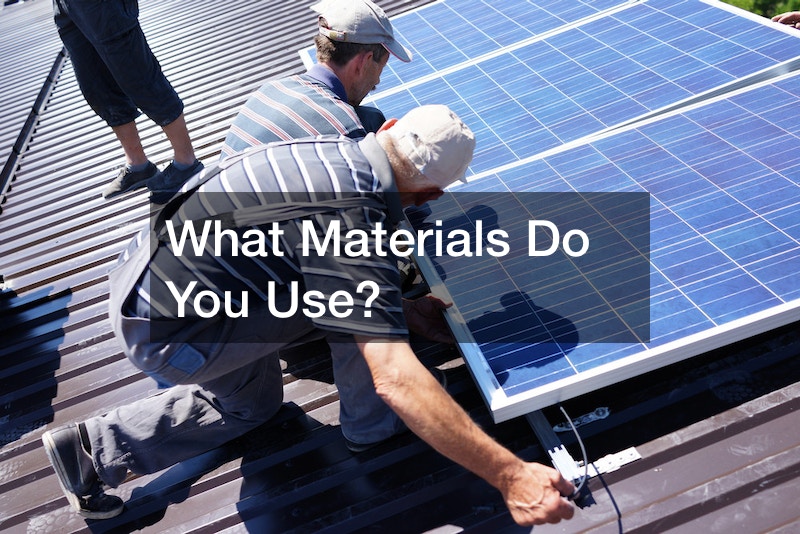 What Materials Do You Use?
Another one of the top questions to ask roofing company owners is about the products they use. Anytime a contractor uses subpar products, they are more focused on making money than the quality of their materials and work. You want to avoid contractors that don't use the highest quality materials. You should ask the contractor if they would use those same products and materials in their own house. This helps you to understand if they have faith in the products. You want materials that will hold up to the harshest elements.
Your roof is protecting your home and everyone in it. As a result, you want to know that it can stand up to the harshest weather and strongest winds. The roofing company you select should use products that come with warranties and provide a guarantee of their work. No matter what type of roofing the contractor is installing, they should provide some guarantee. From residential metal roofing to asphalt shingles, you want to find a contractor that is a certified installer for the product brand. In some instances, the manufacturer will not honor the warranty if the materials aren't installed by a certified company.
How Will You Keep My Property Safe?
It is essential that any roofer you hire does their best to protect your property and keep it safe. This is one of the top questions to ask roofing company contractors that you are considering. They must keep the area safe for their employees, their family, and their home. There are certain steps the best roofing companies take to provide this protection. First, they should protect your attic by placing plastic on the ceiling and creating a tent with it to provide a shield. They may also place a tarp to cover the entire area. After they are finished, they will roll up the plastic to take the trash, debris, and material with them.
A contractor should place a tarp around your gutters that angles down. This protects your landscaping, trees, and bushes around the base of your house. If you have a pool, they should cover it. All contractors should move any furniture and decorations from your patio, porch, or deck. It is also critical that any contractor you hire keeps their vehicles and equipment on the paved surfaces. You don't want them driving on your lawn.
What's the Project's Timeline?
One of the questions to ask roofing company employees before you make a decision is how long is it going to take. You want to know upfront the amount of time someone is going to be working on any part of your home. A reliable roofer can give you an estimated timeframe as to when they can schedule your project. While you should understand that weather impacts a roofing job and may cause some delays, the contractor should be able to tell you how long the job will take. Even when something happens that is outside of their control; they should communicate with you every step along the way.
Another complication is the delays all contractors are experiencing in obtaining materials and products. This is a known concern, and contractors should have a plan for a delay in materials. You can ask any questions you want, including do they have all the material they need on hand or do they have to order it. You want to know what they do in emergency situations.
Do You Offer Free Estimates?
You may think that every contractor provides a free estimate, but that is not true. This is why you should think about questions to ask roofing company to include free estimates. When you are given a free estimate, it gives you the ability to contact several other contractors for quotes. You can have a clear idea of the damage on your roof and the steps necessary to repair it. When you get the same type of damage estimate from several companies, you can feel secure that it's accurate. This helps you make plans for budgeting for the repairs to your roof. Most metal roofers include recommendations for maintaining your roof after the work is complete. While a free estimate allows you to prioritize your needs and your budget, that should not be the only factor. Your budget is always important but should not be more so than experience and quality work.
Can I See Past Projects?
One of the first questions to ask roofing company owners is for references. All residential roofing contractors rely on their reputation and word of mouth. There are online review sites where you can read about the company. It would be best if you always asked for the name and contact information of previous customers. Many contractors offer that before you ask. If you find someone unwilling to give you references, that is an indicator you should look for someone else. Your family and friends are excellent sources of information when looking for a roofing company. If you know anyone that has had a new roof installed within the past few years, ask them about it. Ask them how long it took and if the contractor did what they promised they would. Even if you do not use the same contractor, they may be able to share some lessons learned with you.
When you are looking for a roofing contractor, consider these questions to help make your selection easier. If you take all of these points into consideration, it can help you decide which is the best option for you. You won't get stuck with subpar work or materials.