Build Your Own Flagstone Walkway Today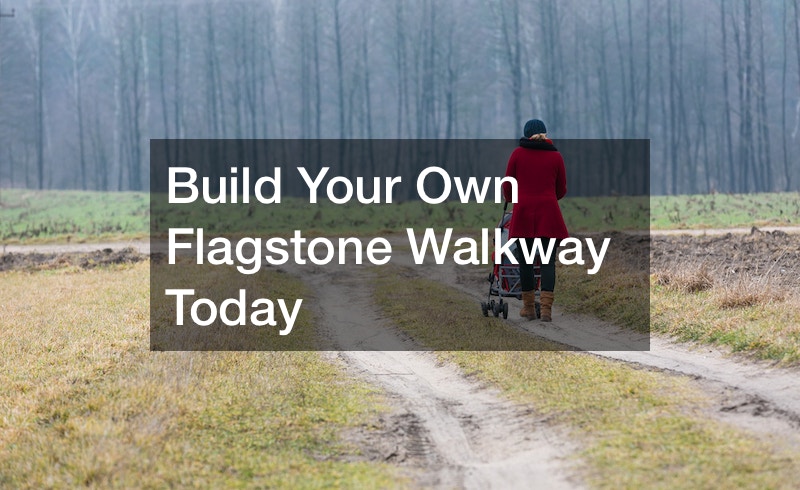 A good flagstone walkway invites you to your garden. It welcomes you to take your time and observe what's going on. This pathway can be used to create curves and angles in your landscape. A path of flagstones can mark a new planting area or the ideal arbor, fountain, or bench location. Preparing your premises is the first task in creating any path.
Smooth the surface, pull out the weeds, and define the edges.
Entrances are the first feature of the landscape that visitors will notice. As a result, these areas must not only be designed to improve the appearance of the home. They must also create a pleasant, welcoming atmosphere that entices others to look more closely. One way to accomplish this is to build attractive flagstone pathways.
Natural flagstone walkways are an excellent way to create welcoming paths in a lovely landscape. Flagstones are rocks you can cut into random flag-like shapes after being split into slabs. Flagstones range in thickness from 14 to two inches, depending on the application. They can also be found in a variety of color variations and rock types, such as bluestone, limestone, or sandstone. This large variety allows you to easily match the neighboring landscape design.