An Intro to the Different Types of White Italian Marble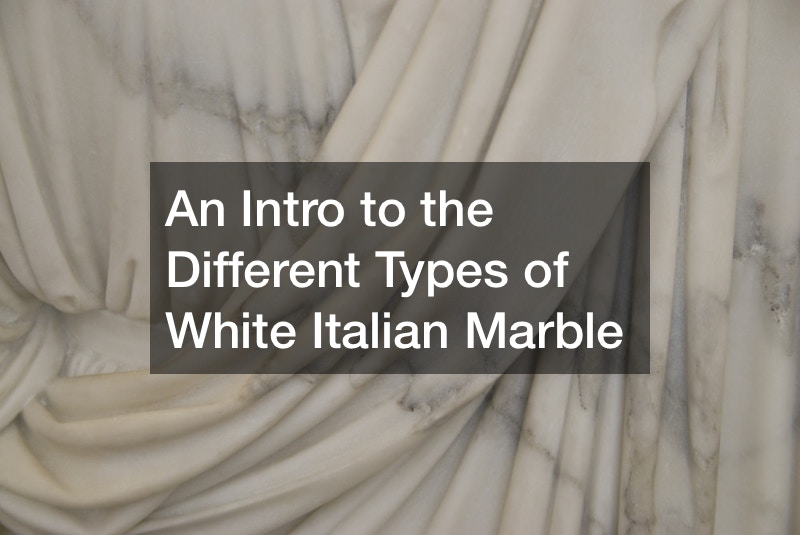 When considering the different white Italian marble types to use in your home, there are three main options available as explained in this video:
The first, Carrara marble, is mined in the quarries of the city Carrara, hence the name. The soft grayish finish is appealing, and with the soft veins, it is ideal for making sculptures. Today, it is available as countertops, slabs for wall cladding, and as tiles for walls and floors. The subdued finish is suitable for all interiors.
The second marble type, Calacatta marble, presents a more dramatic finish with its pure white surface interspersed with darker gold and gray veins. It is also mined in the quarries of Carrara, and it can be used as countertops, wall cladding, and floor tiles. With a stronger visual appeal, it is better suited to accent walls.
The third and last type of white Italian marble is Statuario marble. This white Italian marble is also interspersed with dynamic gold and dark gray veins, and it is used in a range of features such as sculptures, countertops, wall cladding, floor tiles, and other surfaces. It is known as the best and most expensive white marble in the world.