5 Questions You Need to Ask About Junk Removal Services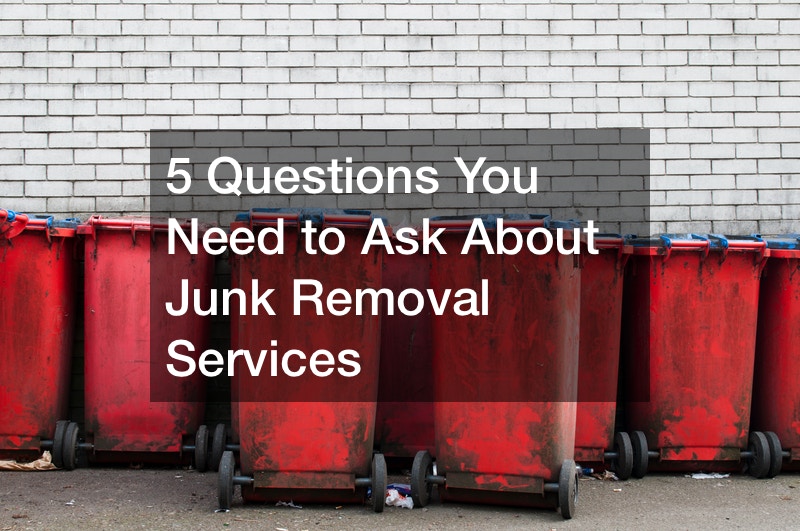 Various questions will come up when you are considering hiring junk removal services. It is important to get the answers to these questions before you choose which junk removal company to decide on.
1. What kind of junk removal service do they offer?
Some companies specialize in removing household junk, while others are able to handle hazardous materials. Make sure that you ask for a clear outline of what kinds of services are available.
2. How does the pricing work for their services?
Most companies have a wide variety of pricing packages available. Be sure that they are willing to provide an onsite estimate. Quotes should include labor, taxes, etc. with no hidden fees.
3. Do you recycle?
It is important to find out if your junk is being disposed of responsibly. You'll want to confirm that your local junk removal company is able and willing to recycle any materials that they can.
4. Are they properly insured?
Because the company will be working on your property you'll want to confirm that they are adequately insured in order to cover any accidents. Also, any reputable company will be insured which will ensure you are getting the best services.
5. How quickly can you do the job?
You'll also want a clear timeline about how long the project will take to complete.
.