Why You Should Avoid DIY Garage Door Repairs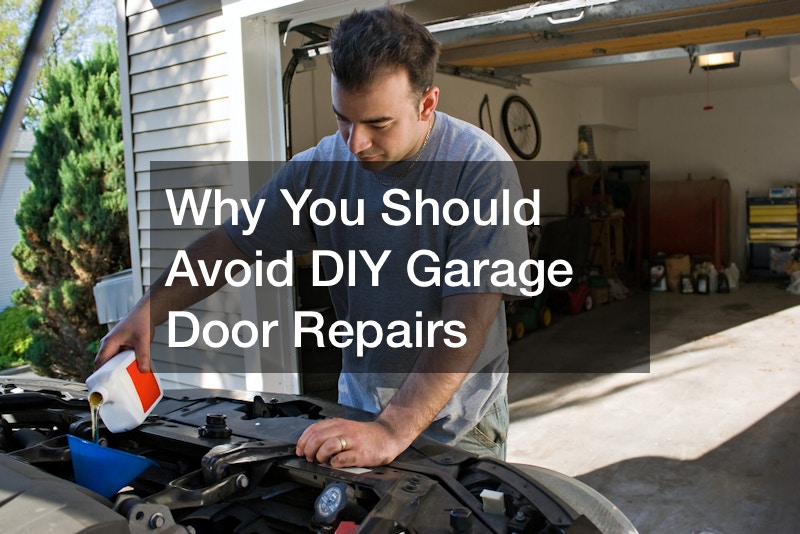 When owning a home, understanding when repairs are necessary is important in order to prevent issues from snowballing into large and more costly problems. Garage doors require occasional repairs and maintenance in order to optimally function. When a door is in need of repairs, some homeowners attempt to do the work themselves in order to save money. However, this can lead to damaging your home or injuring yourself. Understanding why you should avoid DIY garage door repairs can keep you and your home safe.
A professional garage door contractor understands what steps must be taken before beginning any repairs. This allows them to avoid issues with the springs and the panels. A DIY repair job can lead to issues with the springs no longer functioning as intended and issues with the panels staying together. Entrust to work with a trained professional to avoid these issues.
A garage door contractor also has an understanding of the parts. If the parts you purchased are not the right size, they can significantly impact the door. A professional will have the right size parts available when they arrive to perform the work, so you can have peace of mind with the process.
For more information on why to avoid DIY garage door repairs, please view the attached video.